Hello,
I'm stuck on a code for an output of a sinusoidal wave made out of single dots, i'm looking for a solution without using vertexCurve(). Please have a look at the image below for a better explanation: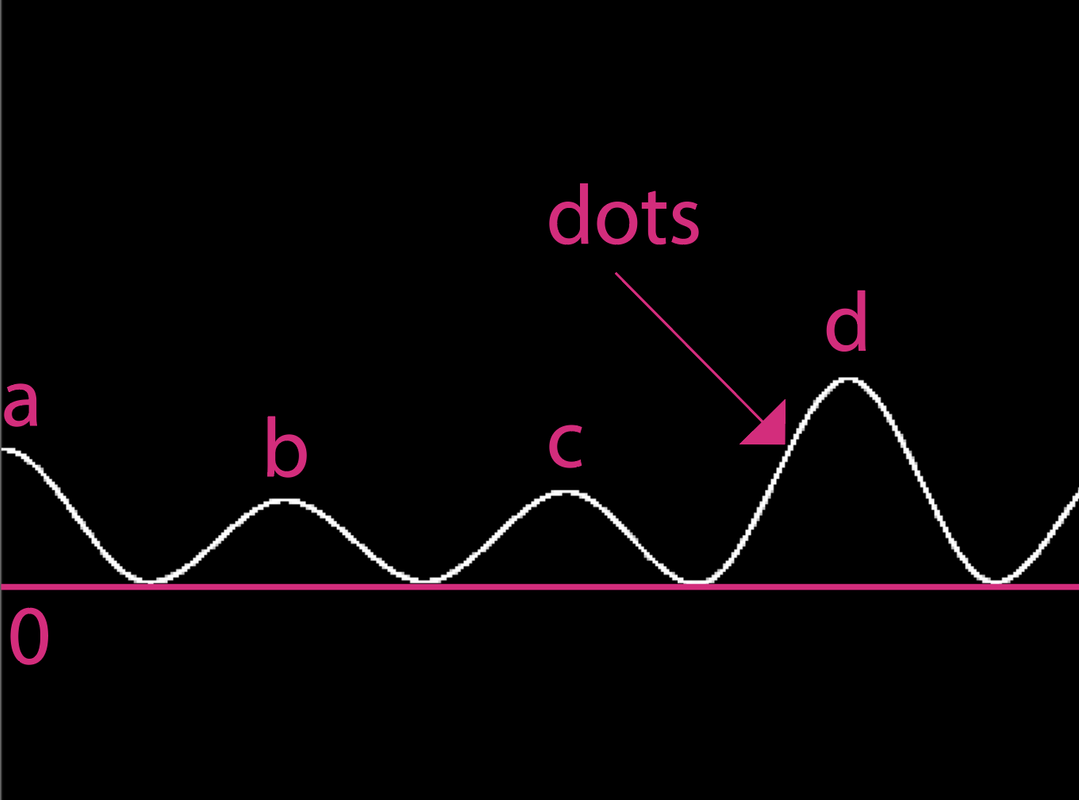 The only values I can use are points a-b-c-d-…; as a result i'm looking for a wave of dots that connects all of my values in order to manage all single wave dot color (whilst creating gradients).
The wave type (curves types) must be as similar as possibile to the one shown in the picture.
Thank you.