My brothers and sisters.
I found you here today for I am not coming any further in thinking about this logic puzzle.
I want to implement the merge sort in Shiffmans pixelsorting sketch, but I after a few days of thinking about it it still won't fit together.
The Merge Sort algorithm works by splitting an array in two halfs, then those in halfs and so on and so on - recursively - until you have have arrays of pairs, which are then sorted and put together (or so I figured out)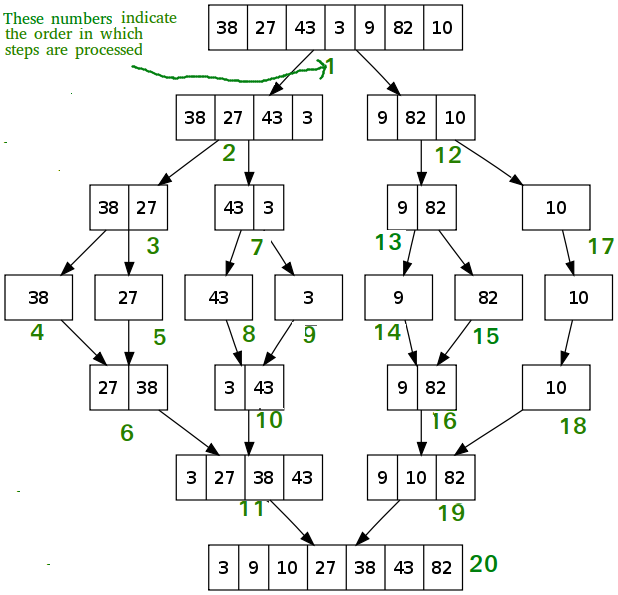 How could I possibly implement this here? I struggle with creating a proper pixel array to take apart and put together again.
Have a nice evening.
F